Character Application~
General Character Info~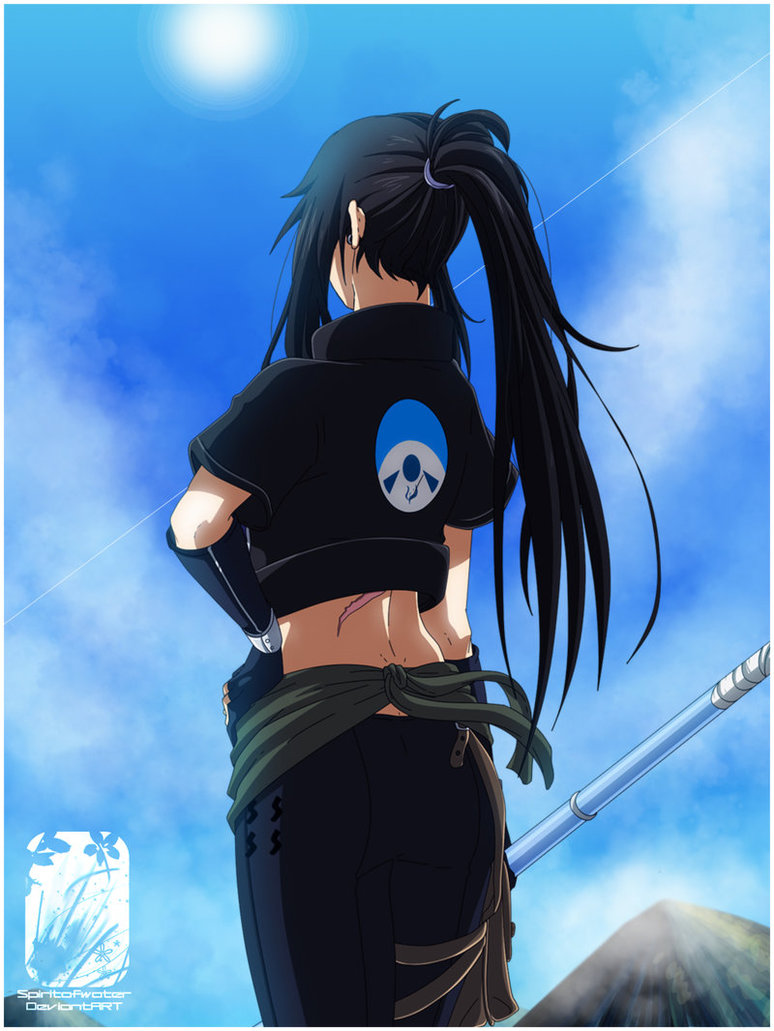 Name:
Yi Yura
Age:
19
Gender:
Female
Race:
Human? Asian
Clan:
False Life Paper Clan
Bloodline:
None
Kekkei Genkai Element:
None
Affinity:
None
Other Elements:
None
Rank:
Genin
Village:
Kumogakure
-Afflictions/Groups:
Kumogakure Teisatsu
Occupation:
Reconnaissance
Ninja Registration (5 Numbers):
01775
Classes:
Jutsu:
Jutsu(1): Iai Beheading B-rank
Jutsu(2): Samurai Saber Technique B-rank
Jutsu(3): Flash (Samurai Saber Technique Parent) C-rank
Jutsu(4): Iaido A-rank
Jutsu(5): Paper Clone
Weaponry:
Weapon(1): Katana (Joseon Saebub Style)
Weapon(2): Samurai Sword (Land of Iron Style)
Weapon(3): Samurai Sword (Land of Iron Style)
Weapon(4): Samurai Sword (Land of Iron Style)
Weapon(5):
Nindo (Fighting Styles)
Chakra:
Practitioner


Ninjutsu: Practitioner (Element Trade)

Taijutsu: Practitioner

Genjutsu: No Skill

Speed:
Expert (class Bonus)
Strength:
Practitioner
Intelligence:
Practitioner (class Bonus)
Agility:
Practitioner
Picture/Description: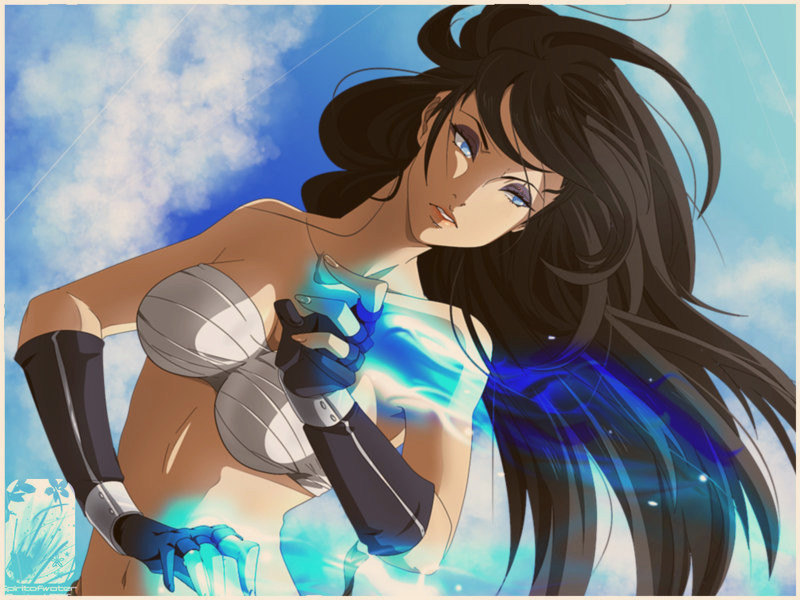 Yura is an young lady blooming into her mature age. She stands around average height for girls her age perhaps a tad taller. Like most practioners she keeps a well built body, slender yet not a hopeless skinny. Yura spotrs long free flowing hair black in color shaded blue rather than raven. She keeps the length around her waist, styling it simply in a pony, bun or just loosely.
As a child she was always distinctly different with her large pale blue eyes and small round lips. The features still exist today but notably a large scar exists on her back from a blade wound. As a child her skin tone had been pale but now she sports a light tan from being out in the field.
Her attire is simple. Consisting of bandages to cover up her growing bust. Bracelets that cover her wrists in a band of steel, the rest in thick material to cover her forearms and hands in a fingerless glove fashion. On top she has a short high neck jacket of black. Tight fitting pants of black with her lower legs wrapped tight with bandages. On top her pants is a grey green sash.
Height:
171 cms
Weight:
51kgs
Blood Type:
B+
Personality Description:
Yura is a normal person. She may be a bit reclusive and proud but by no means is she a snob or a stuck up person. She can be carefree when she wishes to, knowing when to let her hair down and enjoy a little fun. In general she a diligent person seeing her duties to the end unless circumstances change.
She is a self respecting person with the endurance to push her limits and train daily if her schedule allows her to. She is a family loving person like any half decent person would be like. She is normal, quite average in her personality.
Shinobi/Samurai as she is she is not a stranger to killing people or being in the face of danger. It would be a lie if she said she did not fear death, everyones wants to live on but she is a very how does one say it, "persistent and bitter" person when it comes to hanging on to life.
She enjoys the company of her friends and meeting new people. A warrior she may be she was still born a human and human beings are social animals and need the company of others. She does not shy away from any gender when it comes to lovers.
By nature she is a patient person, and nothing seems to phase her. Of course everyone has their boiling point and breaking point but Yura was seen to be an exceptionally patient person. Yura also is a very gifted individual in terms on intellegence. Out scoring many of the new entries in apptitude tests for puzzles and such.
Yura is a very resourceful person and can survive in the wild by herself simply from the land itself.
Likes:
outdoors.
Swords and their various styles.
Nature.
Peaceful things in general.
Dislikes:
People who cannot keep secrets.
Strong smelling odours.
People who talk too much.
Hobby:
Camping, Origami, rock climbing, hiking.
Special Skill:
Enviromental Awareness - Yura being a scout is exceptional at reading her surroundings and being resourceful.
History:
Yura is a descendant of Mifune, the once general of the Iron Lands. As the tree line goes she is the great grand daughter of the war hero. Descending from Mifune to his son, to his daughter and then her child was Yura.
Samurai were once exclusive to the Iron lands and a few other smaller places as Daimyo's decided to fight with Shinobi. However after the war their abilities became wide spread and their society became intergrated slowly.
Kumogakure was a closest major village and hence many were seen migrating to such places. Yura's mother was a warrior born while her father was a Shinobi of Kumogakure. Subsequently Yura got the best of both worlds and practised both arts.
Yura however did not grow up in the hidden village itself. She lived on the outskirts of Kumogakure mastering her Iaido and only recently had she joined the Kumogakure shinobi force to earn a living. She has been with the scouting forces for over a year and serves as a Genin.
Genin





Posts

: 37


Join date

: 2015-07-10



Genin





Posts

: 37


Join date

: 2015-07-10



_________________
Genin





Posts

: 33


Join date

: 2015-07-01





Similar topics
---
Permissions in this forum:
You
cannot
reply to topics in this forum